Car Buying Terms
There is a lot to think about when buying a car. How do you finance it? What does all the terminology like "lienholder" and "collateral" mean? The terminology below will help explain certain definitions used in the lending process so you can be fully informed about your auto buying decision before you buy.

Credit Score: Typically referred to as your FICO (Fair Isaac Credit Organization) score. A credit score is typically between 500 and 800 (the higher the number the better the score). A variety of factors go into your credit score, including if you pay your bills late, how many loans you have paid off, how long your loans have been open, etc. A good rule of thumb for building credit is to just make your payments on time!

Interest: Interest is the cost you pay to BORROW MONEY. The lower the interest rate, the less you pay back. Interest rates are determined by several factors, including the government, economy, the financial institution giving the loan, and your credit score.
Principal: In a loan, the amount you originally borrowed, distinct from any accrued interest. Principal plus interest makes up your monthly payment.

Finance Charge: This is how you will pay in interest and fees over the life of the loan. A car might be priced at $10,000, but if you pay 7% for 60 months the total amount you will have paid back will be $11,883. Your finance charge would be $11,883 – $10,000 = $1,883.

Collateral: This describes what property you are offering your financial institution to secure the loan with, in case you don't pay back the money you borrow. In this case it will be a car.

Lienholder: The lienholder is the lender whose name is on your collateral during the term of the loan. For instance, if you take out a car loan from Freedom Federal Credit Union, until you pay off your loan, your car is the collateral and Freedom Federal Credit Union is the lienholder.

Debt Ratio: How much money you owe each month (your debt) compared to how much income you receive. For example, if you owed 3 loans totaling $850 dollars each month, and your income was $2500 per month, you would take $850 divided by $2,500 to figure out your Debt-to-Income ratio. In this case, it would be 34% (the lower the number the better).
Loan to Value (LTV): How much you owe on a car versus how much it is worth is called Loan to Value. Lenders look at this when they are determining how much you can borrow. For example, if you borrow $20,000 on a car worth $21,000 your LTV would be 95%.

Loan Term: This is how long it will be before your loan is paid off. A good range for car loans is anywhere from 36 – 84 months (the majority are 60 months).

Pre-Approval: When you have finally found the car you have been looking for, it's easy to get pre-approved, you can even apply online to save time! With a pre-approved auto loan, you know how much you'll qualify for, before you visit the dealership.
To learn more about car buying, read about Buyer Qualifications and Keys to Your 1st Car. A Freedom representative is ready to help you at any time to address any questions or to compare financing options and terms. Contact us by email at membserv@freedomfcu.org, or by phone at 1-800-440-4120.

Find the Right Car
Search our inventory
Research a Vehicle
Customize new car models.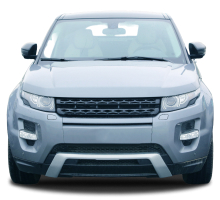 Find a Dealer
Get maps, car listings and price quotes.