Keys to Your 1st Car
Buying your first car is exciting, but it can also be a daunting process. With some preparation and knowledge, you can overcome the challenges of buying a car. Here are four key components of the car buying process.

1: Do your research
When buying a car, take a look at your budget to determine how much money you can spend each month on your car. In addition to payments, consider the cost of registering and titling the car, insurance, gas prices, and routine maintenance. Use the calculators on our website to determine how much of a loan you can afford, and the estimated monthly payments.
2: Get preapproved for an auto loan
Apply for your loan before you shop! Apply for your auto loan online or in person at one of our branches. Consider the kind of loan that best fits your needs, apply, and once you're approved you are ready to begin looking for your car. Getting pre-approved makes the shopping and purchasing process a bit easier, as it helps narrow your options and guide you in the right direction.

3: Shop around
Once you know how much you can afford to spend, it's time to find the vehicle that best fits your needs. We suggest you test-drive cars, ask questions, and ask to see a vehicle history report if you're considering a used car. Also consider the cost and benefit of warranties and other guarantees the dealership might offer. And finally, be sure to look at insurance quotes for the different cars you are considering.

4: Buying your car
Once you have found a model that fits your needs, it is time to start negotiating. Make sure you research the car you are buying and find four to five price quotes online. Coming with a pre-approved loan means you can shop like a cash-buyer – making you very attractive to car dealers. And having done your research on sale pricing could result in considerable savings as well.
Once you have settled on a price, it is time to sit down and do the paper work. Make sure you understand what you are signing, and don't be afraid to ask questions.

To learn more about car buying, read about Buyer Qualifications and Car Buying Terminology. A Freedom representative is ready to help you at any time to address any questions or to compare financing options and terms. Contact usby email at membserv@freedomfcu.org or at 1-800-440-4120.
Find the Right Car
Search our inventory
Research a Vehicle
Customize new car models.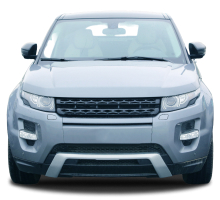 Find a Dealer
Get maps, car listings and price quotes.