Buyer Qualifications
Ready to buy your first car? If so, we can help with our First Time Auto Buyer Program. This loan is designed for those who have little to no credit and are ready to embark on the purchase of their first automobile*. Freedom offers low rates, manageable terms, and is an excellent way to establish a credit history.
Planning is important to prevent surprises when you buy your first car. We offer financial education on buying a car, AutoSmart tools to find the right car, and friendly loan professionals who can help guide you through the process.
Qualifications and Program Details:
At least 18 years old with the ability to repay the loan
Have a valid Driver's License
Employed for a minimum of one year or have a qualified co-signer
Proof of income and/or employment
Proof of auto insurance
Maximum monthly payment determined by income
Maximum loan amount $20,000.00
Terms up to 72 months
5%–10% cash down (may be waived when a qualified co-signer is provided)
Checking, automated payment, debit card, home banking and e-statements required
Starter Visa available
To learn more about car buying, read about Car Buying Terminology and Keys to Your 1st Car. A Freedom representative is ready to help you at any time to address any questions or to compare financing options and terms. Contact us by email at membserv@freedomfcu.org, or by phone at 1-800-440-4120.

*Not all applicants will qualify. Certain restrictions apply.
Find the Right Car
Search our inventory
Research a Vehicle
Customize new car models.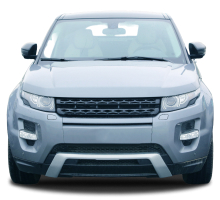 Find a Dealer
Get maps, car listings and price quotes.